How to Set up a Conference Call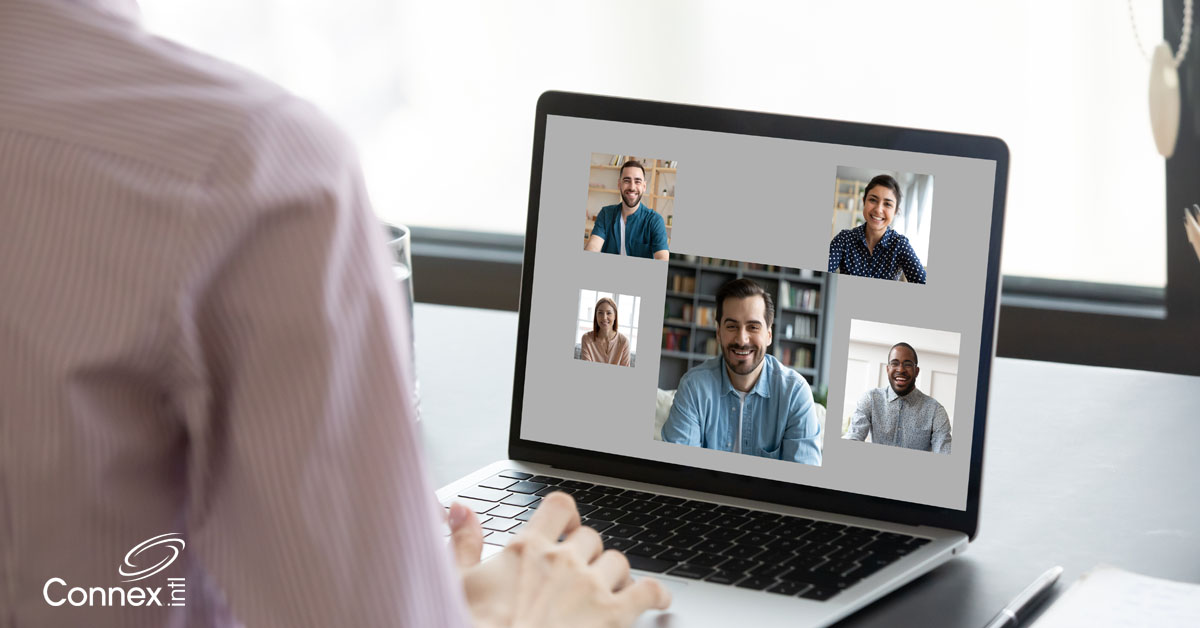 How to Set up a Conference Call
With the radical changes taking place in the way we do business, it's not surprising more people than ever are turning to conference calls as a way to communicate. 
Connex Intl is looking to change that, with a selection of conference call options to fill every need and solve every problem and annoyance. With the flexibility of hopping on a phone call at the drop of a hat or the preparation of a long-planned all-hands meeting, we have a conference call solution that will suit the needs of your company in whatever situation it finds itself.
While Connex offers conference calls at all levels, we live and die on our ability to handle the large calls, the thousands, and tens-of-thousands calls. When you need to talk to your team of fifteen people there are a dozen web conferencing tools you could use. When you need to set up a conference call with VIPs speaking to people on multiple continents about a huge issue, that's where Connex comes in.
Reserved Audio Conferencing
Some meetings are too important to leave to chance, and so much is on the line–either for your finances or your reputation or for your brand name–that you don't want to deal with dialing in and monitoring dashboards and making sure everything is running smoothly. 
At Connex Intl, we know even in this day of modern technology and advanced software solutions, there's no substitute for the human touch. This is why we offer reserved audio conferencing where real, honest-to-goodness human hosts are there to facilitate the meeting. We like to call these people problem preventers, though we might refer to them as conference coordinators.
When you set up a reserved audio conferencing call with a conference coordinator you will get to speak with your coordinator before the call and make any planning requests, and they'll be there for any last-minute requests or changes. The coordinator will act with the peak of professionalism and decorum in the meeting and will politely greet the guests and participants and provide information as it is needed. The coordinator will remain on the call throughout the call to troubleshoot and maintain quality and fidelity. As requested, they can introduce speakers, actively manage your Q&A, and help in the event something goes wrong. You will always have Connex monitoring your call for lags, latency, disconnects, and any other possible errors. We take our responsibility very seriously to provide the best quality meeting environment possible, whether it's a mid-manager speaking or a prime minister. 
And don't ever worry about the value our coordinators bring. They are there to represent you as a business, to act as MC, and they will do it according to your wishes and in accordance with your brand reputation and guidelines. 
The meetings will be recorded so you can play them back, plus they will be transcribed. The coordinator will keep track of everyone who participates in the call and will report to you exactly who was involved.
Web and Video Conferencing
Web and video conferences all participants to see each other and engage. 
In any normal time, the main draw of video conferencing would be to save money on travel: it costs so much to have in-person meetings, with the cost of flights and hotels and meals. But now in a post-COVID world, everything has switched to web and video conferencing as a way of drawing closer together when circumstances keep us apart.
This is especially important for employees to be brought together, as many work remotely, or in teams across the country and around the world. Being able to see your team face-to-face is invaluable. 
These calls also help to save time. Rather than individual conference calls between managers and employees, you can get the entire team and all stakeholders together in one virtual room. This helps to make decisions in real-time.
Day-to-Day Conference Calls
The day-to-day conference call is the most basic of calls. It's the call you make on the spur of the moment to connect you and a handful of coworkers or hop on a one-on-one call with a client. These conference calls happen throughout the day, day-in, and day-out, but that doesn't mean they don't require the sophistication of a highly-rated conference calling system.
Setting Up a Day-to-Day Conference Call
The easiest part of a day-to-day conference call is there is no subscription fee and everyone can have their own account. No one needs to share an account–there's no company account where individual employees have to schedule their time around to get a slot. It's simply there when you need it, day or night, personalized.
So how do we do it? To start a meeting you just dial in, enter your passcode and the host security code, and that's all there is to it. No reservations ever needed. And it's of the highest quality: Connex reliability is the benchmark, unmatched in the industry. No static, no echoes, no dropped calls. The same can't be said about most other conference-calling platforms.
And management of the call is a breeze, with a ton of options for the call manager. With LaunchZone in Connex360, you can monitor your call from your MeetNow dashboard. Perhaps, one caller is quiet—you can raise their volume. Maybe another caller is interrupting, so you mute their line. If the call needs to split up into multiple calls you can do it all from the MeetNow dashboard without ever needing to have people hang up and dial a new number; simply break up the call into breakout sessions. 
And if you need a call with an international client or a team member in a foreign office, we've got you covered there, too. The MeetNow dashboard includes international toll-free numbers and local access numbers for over 70 countries.
Benefits of a Day-to-Day Conference Call
Unlike some infamous stories hitting the news about other conference calling apps, you'll never find party crashers in a Connex Intl call. Just like a bouncer at a nightclub, we have security codes and a smart host to keep the calls secure, safe, and free from unwanted guests.
Bill tracking is a breeze as well. You can add specific codes to any conference call. You'll never wonder which bill goes with which call. 
And, of course, we have top-tier customer support 24/7 so whenever you're on a meeting, wherever it takes place around the globe, we can jump right on and help you with any problems you're having. All you have to do during a call is press *0 and we'll jump on to solve any headaches.
Value-Added Upgrades
We go the extra mile and give you bonuses you might not have considered before. The first is the easy recording, retrieving, and archiving of any meeting. Busy during the call and want to go back and take notes, or select a quote from a certain person? Need to go back and assign action items to the participants? Or simply need to share the call with people who weren't able to attend? It can all be done with day-to-day conference calling.
And it's not just phone calls, but it's face-to-face collaboration on the web via an easy-to-use and cost-effective web conferencing tool. Using MeetNow audio, your calls will be seen and not just heard.
Finally, if you'd like it we have professional transcription services that will type out an entire written document detailing everything said in the call. This takes a big burden off your shoulders as you don't need to take notes–leave it to us.
But does it stop there? Not hardly.
Conclusion
Our bread and butter is the large call, the multi-continent, whole-company kind of calls that cannot be left to chance or bad technology. We can still do small day-to-day calls (and we do) but we pride ourselves in the kind of service that we can offer you in a large setting. We monitor and respond to any problems and help to facilitate any discussion or tools you desire. At Connex, we make you and your meeting our only priority so you can lead effective conference calls and plan effective webinars, whether you're a business in the medical field or just an ordinary business that would like better job interviews.