3 Types of Remote Meetings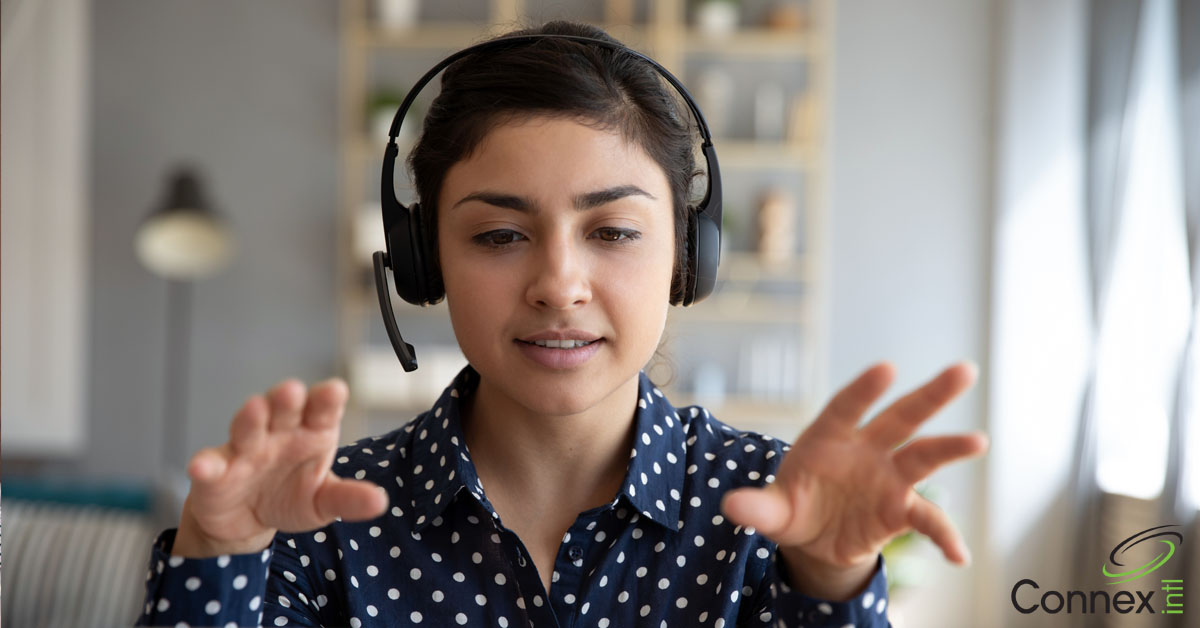 The Types of Remote Meetings
Not all business is the same, and we know that not all meetings need the same infrastructure to achieve good results. What could be solved with a simple phone call doesn't need to be a web call, and what works well for a one-on-one isn't the same thing required for a departmental get-together. 
Fortunately, at Connex Intl, we have a variety of options for remote meetings to fit the need of every worker in every role. We make the technology easy, and we give you exactly what you need for the specific situation.
Day-to-Day Audio Conferencing 
Need simple, cost-effective audio conferencing? An audio conference call doesn't need to be relegated to just one or two people on a call; it can be just as effective with many more than that. Whether it's with one or three hundred people, Connex Intl's Day-toDay Audio Conferencing lets you set up a call anywhere, anytime. No waits, no reservations, no hassles. Some of the meetings that can benefit from Day-to-Day Audio Conferencing are:
Daily or Weekly Standup Meetings
It's becoming more and more popular to get the team together every morning, or at least once a week so that they can describe their sprints or their work schedules or the challenges that are facing them that particular day. A meeting like this can be handled easily and on the spur of the moment with Day-to-Day Audio Conferencing. Get the whole department, team, or group together and hash out who needs help and who has some extra room in their schedule to pick up some slack. Get everyone on board and aware of the team's goals and immediate plans.
Virtual Brainstorming Meeting
Whether you're coming up with an advertising slogan or solution to a technical problem, there's no better way than to get everyone on the same call and start spitballing solutions. Some people can sit in their cubicle and come up with genius ideas, but those people are few and far between. Most people work well as a group, and the most creative and innovative solutions come through teamwork and collaboration.
Reserved Audio Conferencing
A Reserved Audio Conferencing meeting utilizes a professional conference coordinator who can introduce speakers, manage chats, troubleshoot, and deliver a high-quality experience that is unmatched in the conference call industry. 
Monthly or Quarterly Progress Team Meetings
When the time comes for gathering together a department to go through hours of data and metrics, to hand out recognition, and to ferret out underlying problems, you can't go wrong with a conference call that is being overseen by someone who can take over the technical issues and walk you through the process. Ideal for large groups, this utilizes easy-to-use tools to get the technical support you need for the meeting to go off without a hitch.
All-Hands Meetings
When you need to talk to everybody, and we mean everybody, it often falls on the shoulders of the office's resident tech geek to try to make the sound system work and the chat maintain stability. Why not hand off those assignments to a conference coordinator who literally manages meetings with professionalism and politeness every day of the week. They are concentrated on you and have a wealth of knowledge that they can use to troubleshoot any problem, organize any call, and get things under control.
Sometimes you just need to be able to see and hear the people who you're working with. Not always, of course; there's a trend to turning every call into a web call (when it could just as easily be an email). But when you need to be able to see everyone in the meeting, to get their facial expressions, to connect as human beings, nothing can be more important.
Productive Work Sessions
These meetings are when you gather everyone together to work on a project at the same time but open up a remote web conference so that you can all see each other and ping ideas back and forth, getting buy-in and making decisions on the go. These productive work sessions enable everyone to do their piece of the puzzle but with an open line of communication. It's like everyone is working together in the same room, not remotely, and barriers are torn down.
Cross-Team Collaborative Meetings
When it comes time to discuss matters between one team and another, often one group can dominate an audio conference call. Or the two groups just don't gel because they're not able to see each other and recognize the people on the other end of the line as human beings. Don't get stuck in a silo. Branch out and join your face-to-face with theirs and get to the bottom of your problems.
Are you ready to take your conference calls to the next level? Reach out today, and a dedicated event expert will be happy to get you started.