3 Ways Hybrid Events Benefit Your Business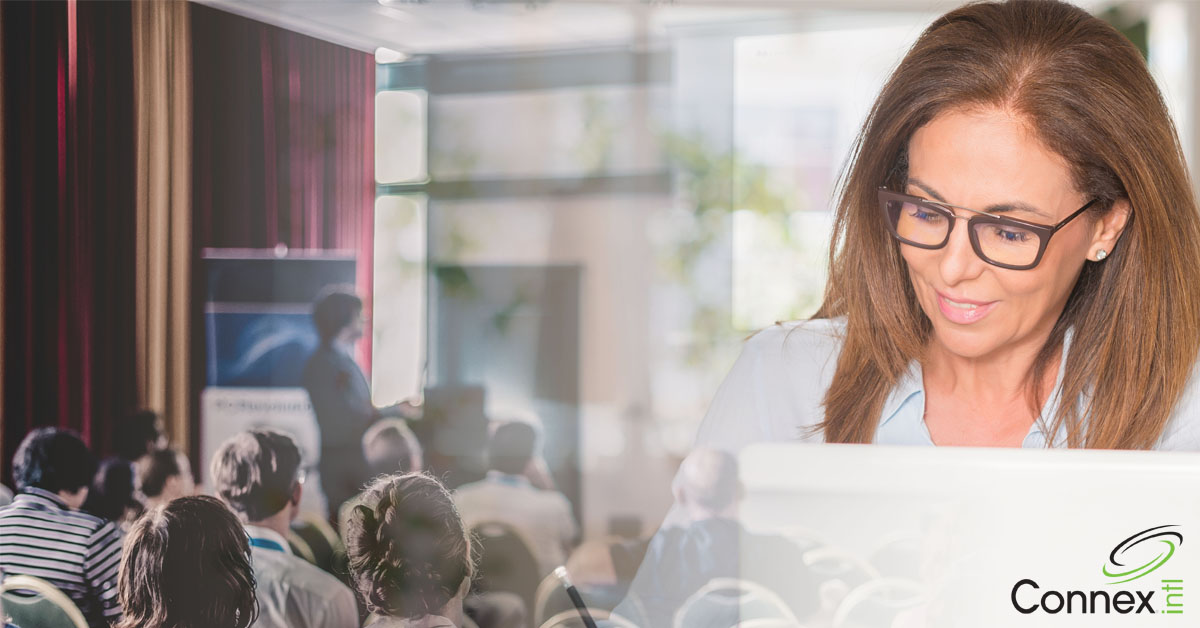 3 Ways Hybrid Events Benefit Your Business
While Hybrid events aren't new in the business communication space, it's no surprise they're becoming increasingly popular as worldwide vaccination efforts are underway. Even if you can host an event entirely in person, why limit yourself? Hybrid events increase your reach and attendance, expand engagement, and provide advanced event insights. They bridge the gap between online and in-person communications. Hybrid events are also a great choice when you're unsure which type of meeting would work best.
What is a Hybrid Event?
Hybrid events combine in-person and virtual meet-ups, conferences, town hall meetings, and more. No, you don't need a hologram speaker like Obi-Wan Kenobi. Instead, you need an event solution that fits your needs. For example, say you're hosting a product launch. You can demo your product at a convention center, and with a webcast, stream it online. Your audience can attend no matter where they are. Best of all, you can still engage with everyone. You can encourage virtual engagement with the audience through polls, chats, and surveys. Or engage in person by taking questions from the audience and inviting individuals on stage.
3 Benefits of a Hybrid Event
1. Increased Reach & Attendance 
First, hybrid events expand your reach across the world. You're no longer obligated to host in-person events in one city or another. And, with social media, you can easily share your event online to increase awareness.
Similarly, hybrid events bolster attendance. By meeting in person and virtually, more people can join. Hybrid events especially help parents who work from home and can't always travel for a conference.
Hybrid events also make conference logistics much more accessible. Instead of finding a large enough event space for everyone, you only need to do so for a fraction of the attendee list. For example, Connex's virtual event solution can host anywhere from 10 attendees to 10,000.
Pro Tip: Make sure to factor in different time zones when hosting an event to a broad audience worldwide.
2. Expanded Engagement Opportunities 
Next, hybrid events create a sense of unity and expanded engagement. Participants, whether at home or in person, will feel more connected with this type of event solution. And, with virtual event technology, speakers aren't limited to engaging with those only in physical attendance.
With a virtual event solution, engagement opportunities will increase. Why? Because your virtual participants can engage from their phone or computer. Virtual attendees have the chance to chat, comment, and share, too. For example, you can use a poll to encourage your audiences to participate.
Pro Tip: Start your hybrid event with an icebreaker. Ask your attendees to share where they're from or their favorite sports team using a Q&A module.
3. Better Event Analytics & Insights
Lastly, it's easier to analyze engagement with a hybrid event. Virtual event solutions record participants' attendance and engagement. If you review engagement levels and notice they're too low, mix up your presentation next time. Maybe include an extra Q&A session or more attendee polls. Did a handful of participants drop off at a specific time? Review your presentation and see what can be changed for the future.
You can also see valuable insights with your hybrid event's registration. Was attendance lower than you expected? Take the time to reevaluate your promotional tactics. Did more participants join than you anticipated? Use that data to plan future events and maybe entice new sponsors. Take the information at your fingertips and leverage it to your advantage. Data is a powerful tool you'll want to use to grow your business.
Pro Tip: Add a registration component to collect valuable registration information, predict attendance levels, send calendar invites and event reminders..
Hybrid Events Aren't Going Anywhere
2020 taught us not to be afraid to host virtual events when in-person gatherings aren't an option. Now, we're returning to using both as a way to complement our communication strategies. Even if you met virtually for the first time during the pandemic, you should continue after it ends with a hybrid approach. Hybrid events let you expand your reach, improve attendee engagement, and provide valuable event insights. By meeting in-person and virtually, you can have your cake and eat it, too.
Want to host a hybrid event? Reach out today, and a dedicated event expert will be happy to get you started.