5 Questions to Ask When Choosing a Virtual Meetings Provider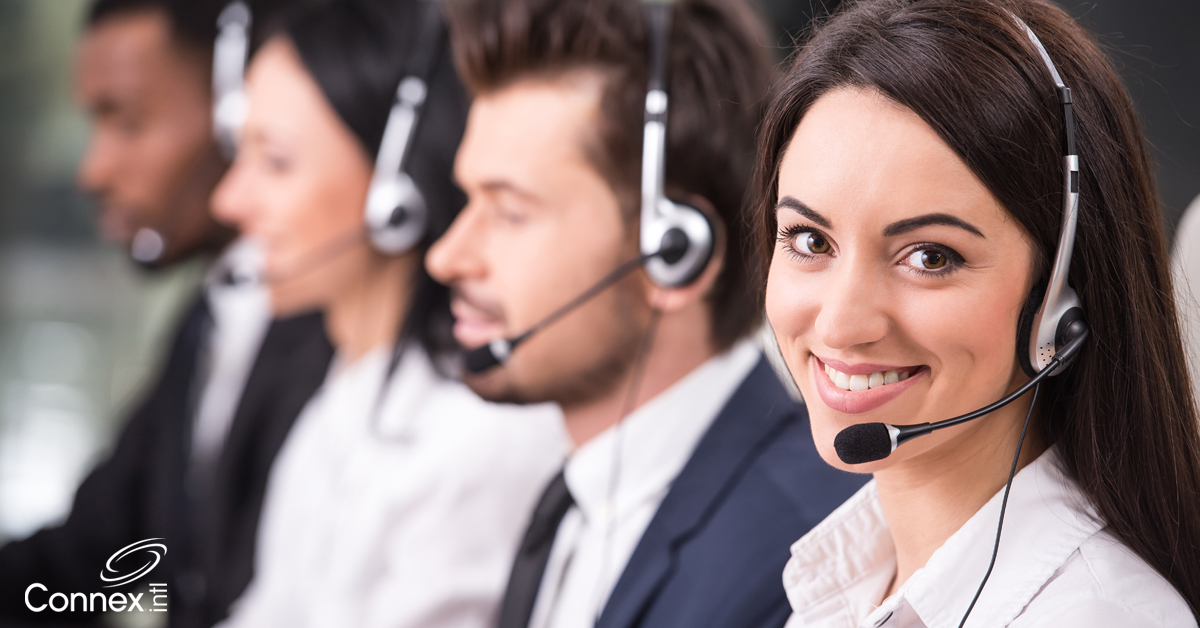 5 Questions to Ask When
Choosing a Virtual Meetings Provider
You've decided that your business needs a virtual meetings provider. You're sick of the headaches and hassles that come along with dropped calls, frozen screens, and obnoxious static and echoes. And, when effective communication is so critical to your success, you know it's time that you find a provider who will help streamline things for you, your colleagues, and your customers.
But, now what? How can you go about actually finding a conferencing provider who fits the bill and will be a great complement to your business? It's not as overwhelming as you might think—as long as you know what questions to ask prospective providers. Here are five things you should be sure to get answers to when deciding which conferencing provider is best for you.
1. Can You Meet My Needs?
Finding a virtual meetings provider begins with finding one who can check all the boxes on your "must-haves" list.
Before you begin talking to prospective providers, sit down with your team and jot down exactly what you're looking for in a virtual meetings provider. Things you'll want to sort out include:
Features you need: Think about the features critical to your business and communication strategy. Do you need recordings and transcriptions? Do you need control over who joins conferences? Will you want operator-assisted calls?
Difficulties you have: Were there specific difficulties you experienced in hosting your meetings yourself or with a past provider? Name a few pain points you hope a new provider can address.
Your preferred budget: It's essential to have a number in mind to find the best provider and one you can afford. Bonus points if the provider is willing to work with your budget to customize a solution to fit your needs.
Keep the above in mind when meeting with prospective providers. It's important to share your needs, pain points, and budget in early talks with a provider. This way, you won't waste your time if the solution doesn't ultimately help your communication strategy.
Also, you don't need to consider only one provider. Think about who you may want to keep on deck as a Plan B if your frontrunner doesn't work out.
2. What is Your Pricing Structure?
As much as you want a solid virtual meetings provider, you also don't want to exceed your budget.
This is why it's essential to talk with the potential provider about the pricing structure of their service.
Be forewarned; some solutions can be a little sneaky about their prices. For example, free doesn't always mean free. There can be hidden costs, caveats, or fees not ultimately revealed in early talks. So, when a provider shares an initial price with you, be sure to ask a few follow-up questions.
A few points you'll want to clarify with the provider:
What exactly is included in the cost?
Are there setup fees?
Will the price change if we increase our number of users?
Are there certain service features that are priced separately?
Should we expect a price increase within the next year?
Asking specific questions like these will help you see through ambiguous sales pitches. Transparency is key when finding a new virtual meetings provider, including the services you need for a successful communication strategy.
3. Is Your Virtual Meetings Service User-Friendly?
Apart from utilizing an effective virtual meetings solution, you'll also benefit from a user-friendly service. Some users may be well-versed with these solutions, but others may need a helping hand. In cases like this, you'll want to ensure your meeting or virtual event is as user-friendly as possible.
Keep in mind, with a remote workforce, multiple platforms can be in play. Not to mention, there isn't an IT team member on site to help with any technical issues.
Here are a few technical questions to ask prospective virtual meeting providers about the ease of their solutions:
Will users need to download new software to use the service?
If a software install is needed, how simple is the downloading process?
How is the solution navigation structured?
How easy is it to troubleshoot technical issues?
Do you offer a demo or training guide?
4. How Easy is it to Contact Customer Support?
Even if the provider offers a user-friendly experience, you may still need a helping hand from time to time. In those cases, you want to feel confident you can contact support easily and quickly.
For this reason, it's important to ask the provider how to get in touch if something comes up.
Will you have a dedicated Account Manager? Do they outsource calls to a call center? On average, how long does it take to get in touch with a customer service representative?
Not only do you want a solution you can count on, but a team backing the technology, too. Your virtual meetings provider should be on your team, not simply a vendor you do business with.
5. What Makes You Better Than Other Virtual Meetings Providers?
When it comes to virtual meeting providers, you have a myriad of options to choose from. So, to wrap things up, ask the provider to share their strengths.
What do they think they bring to the table other providers are lacking?
What do they believe differentiates them from the other services out there?
Can they provide testimonials from other clients in your industry?
While the provider's other strengths are essential, like pricing and ease of use, how they present their solution is vital, too. Their answers to the above questions can help you narrow down your favorite providers and instill the confidence you'll need to sign a contract.
Let Connex Help with Your Communication Needs
Choosing a virtual meetings partner you can trust is no easy feat. You need someone you can rely on and who won't let you down, especially when your reputation is on the line.
Our team of hardworking professionals at Connex Intl is ready to help you with your business communication needs. We know there's nothing more important than effective communication with your audiences. And, there's nothing we love more than helping our clients connect, communicate and collaborate.