8 Awesome Podcasts By Women in Business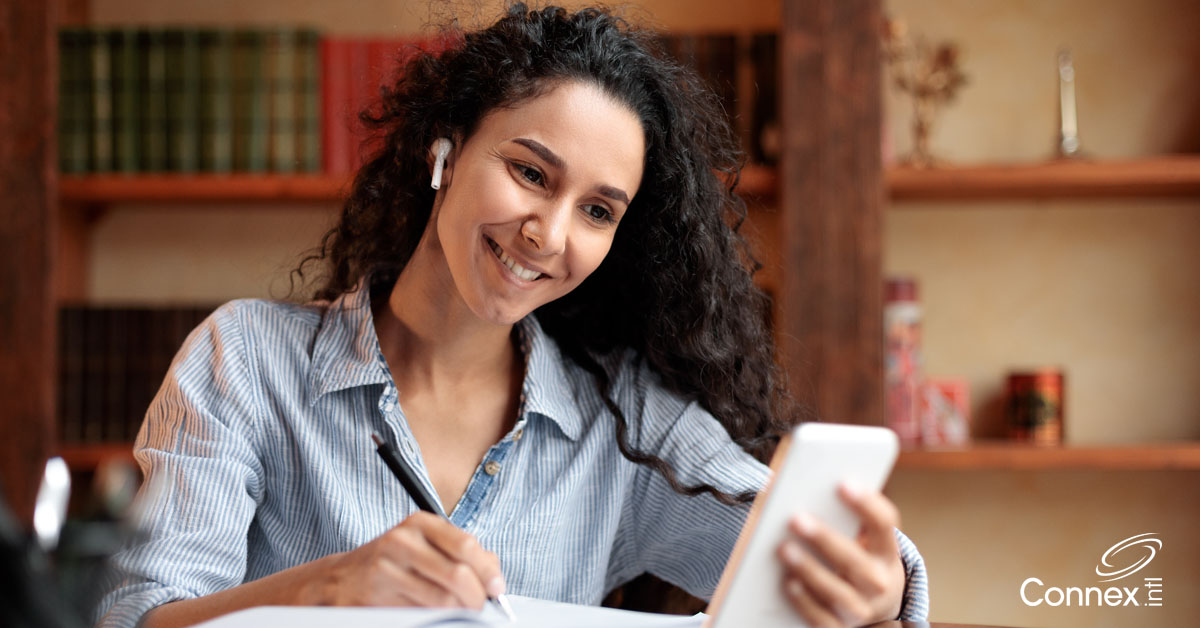 8 Awesome Podcasts By Women in Business
Here at Connex International, we're proud to be a Certified Woman-Owned Business and we believe in doing what we can to support and encourage other female entrepreneurs.
What better way to do that than by recommending some women-run podcasts we know and love? Whether you're looking to level up your career or grow your own business, these podcasts deserve a spot on your listening list.
Successful entrepreneur, Amy Porterfield, believes that her podcast is about more than inspiration. She wants to give listeners the detailed steps and execution plans to actually take action on the advice she offers through expert interviews and behind-the-scenes insights. The result? You'll walk away feeling highly motivated and ready to make a difference in your business.
Being Boss by Emily Thompson and Kathleen Shannon
Geared specifically toward creative business owners, Being Boss covers a wide range of topics related to running a thriving business. From mastering Instagram to decoding word of mouth marketing, the hosts dig into all sorts of subjects that are sure to be useful—whether you consider your business to be of the creative variety or not.
Jenna Kutcher started her business as a photographer and since has grown into an online educator and self-made millionaire. Her workshop-style business podcast digs into both professional and personal topics. Many of her most popular episodes—whether interviews or solo shows—dig into what it takes to successfully build a brand and market a business online.
ZenFounder by Sherry Walling, Ph.D.
Being an entrepreneur is stressful, which is why this podcast prioritizes mental health. Host Sherry Walling, Ph.D. connects with other successful business owners to learn from their experiences—with a focus on how they manage to thrive in both their businesses and their personal lives.
From mastering marketing to finding your motivation, the She Did It Her Way podcast uses a combination of solo shows and conversations with other successful female business owners to deliver expert insights that will help you build a career and life that makes you feel completely fulfilled.
The Strategy Hour by Abagail Pumphrey and Emylee Williams
Whether you're looking for the nitty-gritty details on what it's like to make the leap and start a business or you want to hear more about persevering through tough times, entrepreneurs Abagail Pumphrey and Emylee Williams dive into those topics and more on their podcast—making it a worthy listen for entrepreneurs and non-business owners alike.
If you're looking for something that's not specifically targeted toward business owners, you'll want to check out The Femails by Career Contessa CEO, Lauren McGoodwin. The podcast covers all sorts of topics relating to women and the world of work through inspiring interviews with successful women from all industries and positions.
There you have it—eight awesome podcasts by inspiring women. Add them to your listening list, and you'll be ready to level up your career, your business, and your life.