Virtual Workshops and Training Classes: A Complete How-To Guide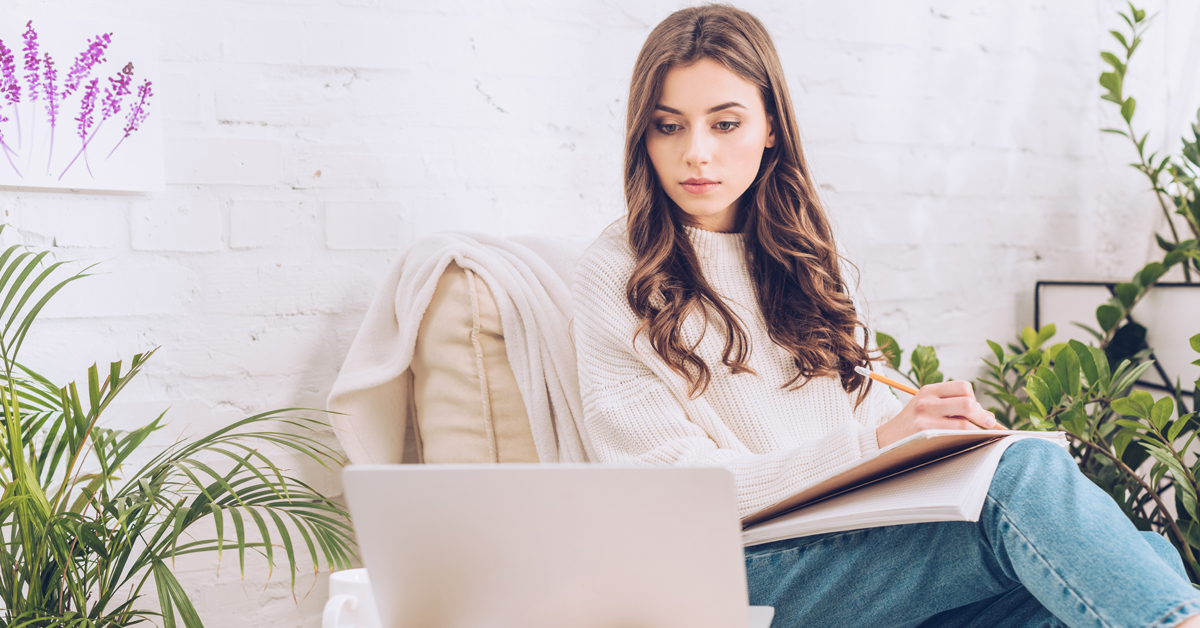 Virtual Workshops and Training Classes: A Complete How-To Guide
In the blink of an eye, the virtual workshop morphed into a part of everyday life. One day we were at the office collaborating over coffee, and the next, we were Googling virtual backgrounds in our PJs. While many still work from home, it's important to stay connected. Some teams use simple day-to-day meeting tools. Others use event solutions for virtual workshops and trainings.
It requires a strategy to move from in-person training to a virtual meeting. But, don't worry; we've been doing this a while (39 years to be exact). So, we've put together a few tips to help you. In this guide, we'll show you how to host a successful virtual workshop (funny dog background not included.)
Download our eBook for even more ways to execute a successful virtual workshop.
Assign Homework Before the Virtual Workshop
No, not the kind of homework you turned into your teacher. We're talking about a warm-up assignment to prepare your attendees for the workshop. Find out how much your participants know about the subject matter by assigning a simple worksheet. Ask for them to return it before the virtual workshop. Review the answers beforehand to help guide your presentation content.
For example, if your attendees know more about a topic than you thought, you shouldn't talk about it for the first 30 minutes. Instead, shift your focus to the topics your attendees know less about for a more informative agenda. You want to teach your guests, not put them to sleep. You can also provide light-reading materials before your virtual workshop.
Help Participants Learn the Technology
Keep in mind, not all of your participants will be tech geniuses. Some will need a helping hand to use the virtual workshop tools. Here are a few tricks to help you avoid tech questions before your workshop. These tips can prevent presentation delays, too. Trust us, and your guests will appreciate a successful and stress-free experience!
Send clear and concise instructions to your participants well before the virtual workshop. Include links to test the tools and sign into the virtual event space. There's nothing more flustering than trying to log into a meeting after it's already started.
Let your attendees know who to contact in case they hit a snag. Hint: it probably shouldn't be the host of the training. Select a team member or two to field tech questions so the host can focus on the presentation.
Set the Tone for Your Virtual Workshop
Virtual workshops almost always have outspoken participants and some who don't engage at all. To navigate this situation, stay in control of your meeting's flow. One way to set the tone is to create a meeting agenda and/or ground rules. Ground rules set expectations for how the meeting will play out. They also keep your boisterous participants on track or encourage your quiet participants to share more.
Before diving into the content, share your agenda with the group. For example, participants can use the chat or "raise their hands." And don't forget to leave time for a Q&A session. You can leave this for the end or sprinkle time throughout to answer questions. A planned Q&A session helps attendees stay focused, knowing they can ask questions later.
After reviewing your ground rules, consider an icebreaker to start the workshop. In-person events have room for networking, but you don't need to forfeit the idea for a virtual workshop. Ask a question like, "Where are you from?" or "What industry are you in?" Participants can easily submit their answers with your virtual workshop tool. Then, you can then share a few answers to create an engaging environment.
Create Post-Workshop Resources
Provide your attendees with post-workshop resources, including a link to your presentation or a survey. A downloadable presentation is essential so your participants can focus instead of taking too many notes. If participants missed a class in the workshop, they could download that presentation, as well. If someone had to drop off or miss it altogether, you could send a link to re-play the training. That way, participants can review the coursework at their convenience.
Creating post-session resources is also a great way to reinforce key points and summarize the content. It's also how you provide a way for attendees to contact you for additional information. You can even create transcripts of sessions for your records. After your workshop, include an exit survey. Exit surveys help you gather feedback for use in future workshops and to generate leads.
Put Virtual Workshops in Your Back Pocket
Whether in-person events make a quick comeback or slowly return, virtual workshops complement your training efforts. Hosting virtual workshops also offers an opportunity to educate individuals from all over the world. You can easily share resources and receive feedback from attendees with polls and surveys. Make sure to minimize event-day challenges, like delays, by providing clear login instructions and contacts for tech questions. Maximize your workshop's value with ground rules, encouraged participation, and at least one Q&A session.
If you're looking to host a virtual workshop, we can help! At Connex Intl, connecting people is what we do. We offer dedicated and personalized service with a customizable suite of trusted solutions for your business communications. With Connex, you can share and exchange information and ideas your way with no surprises, so you feel in control. Reach out today!
Want more tips on how to maximize your virtual training? Download our eBook now!