6 Tips for Planning a Successful Webcast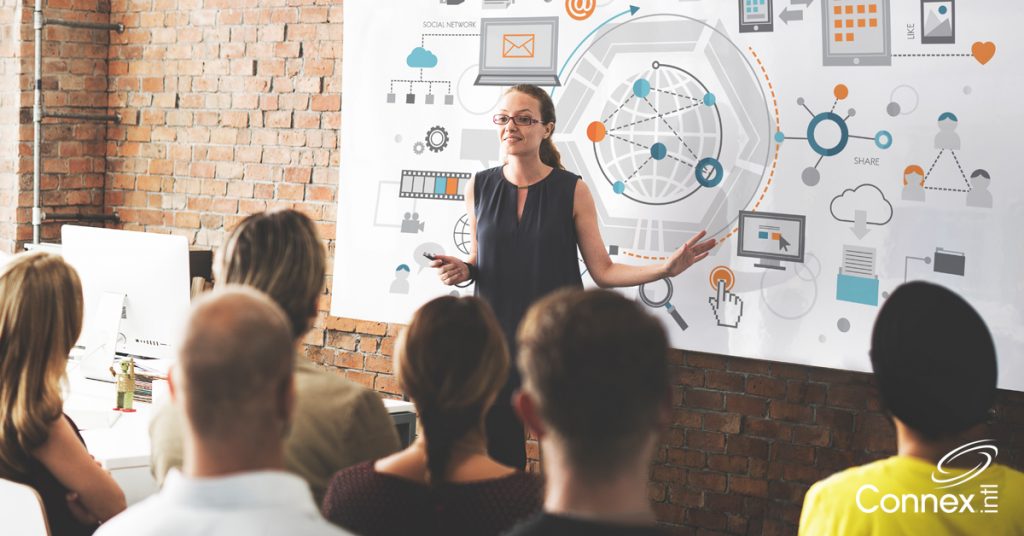 Planning a Successful Webcast:
6 Key Tips You Need to Know
If you're in search of an effective way to share information, engage with an audience, and foster a reputation as a thought leader, a webcast definitely fits the bill.
That's right—when they're done well, webcasts are incredibly powerful.
But, it's the first part of that previous sentence that gives most professionals some pause. What do you need to know to plan a successful webcast? How can you host one that's both informative and interesting? Let's dig into everything you need to know.
What's the difference between a web conference and a webcast?
First things first, it's important that you understand what makes a webcast different from a web conference. You might hear these terms used interchangeably. However, they actually do have some differentiators.
We like to think of a web conference as an online meeting. During a web conference, you'll connect with a group of people to have a collaborative discussion where all participants have a chance to chime in.
In contrast, we think of a webcast more like an event—a presentation where you're sharing slides and information with a much larger audience. Typically during a webcast, you or your speakers will be doing most of the talking, rather than fostering a shared conversation.
Make sense? We're focusing on webcasts in particular here. So, with the basics out of the way, let's cover some key tips to plan and host an impactful and informative webcast.
1. Promote, promote, and promote some more.
"Build it and they will come" isn't a proverb that applies to your webcast. You need an audience, and in order to get one, you'll need to actively pre-promote your event.
Queue up some social media posts that offer the details of your upcoming webcast—including when it is, what it covers, and how people can access it. Write a blog post that previews the topic you'll cover and includes a link where people can sign up to attend. Send out a webcast invitation to your email list.
Do what you can to spread the word about your upcoming webcast. That way, you can make sure that you actually have a group to present to.
2. Check (and double-check) your technology.
If you're aiming for a smooth webcast, the last thing you want is technical hiccups throwing a wrench in things.
While these glitches do occasionally happen, one of the best ways to prevent them (beyond working with a reliable conferencing provider) is to do a trial run ahead of time.
Test your audio and any other features that you will need to use—such as sharing your screen or playing a video. That will give you some peace of mind that you know how to use those necessary tools and that they're working properly.
It's also helpful to assign someone on your team as the technical assistant. If and when issues do arise, they can jump right into troubleshooting while you stay focused on the content and engaging your attendees.
3. Make your presentation visually engaging.
Remember, your webcast isn't just a phone call—your attendees are watching their screens, and you should give them more to look at than a few boring slides or bullet points.
Make your presentation as visually pleasing as possible. Don't crowd your slides with blocks of text and instead rely on things like compelling graphics, charts, and important stats to highlight need-to-know information. When used appropriately, video and animations can keep your content interesting as well.
Also, don't hesitate to call attention to your slides by directing attendees to look at a certain point on the screen or referencing something specific in one of your graphics. Doing so will keep them engaged in what they're hearing and looking at.
The important thing to keep in mind is that your slides don't exist for you to read from (that's what your notes are for!). So, make sure that you're truly using them as a visual aid—rather than a script.
4. Show some enthusiasm.
Most people would rather watch paint dry than listen to a boring, lifeless presenter. One of the best ways to engage your audience is to be engaging—and that's tough to do if you're speaking in a monotone voice and seem totally detached from the topic.
Show some enthusiasm for your content by varying the tone of your voice, sharing compelling anecdotes, and just generally seeming like you're excited to speak about the topic at hand.
It's human nature: The more interested you seem in your presentation, the more your audience will think it's worthy of their attention.
5. Encourage engagement before, during, and after.
Your webcast is a one-time event, but that doesn't mean that engagement can only happen when things are live.
Make it your goal to interact with your attendees before during and after the event. Here are a few ideas to make that happen:
Before the Webcast: Ask attendees to submit questions that they want to be answered or any other ideas they're hoping to see covered in your presentation.
During the Webcast: Poll your audience or ask them to submit questions in real-time.
After the Webcast: Include the recording in a blog post and ask viewers to post any follow-up questions that you can reply to or cover in a future webcast.
Your webcast is a valuable piece of content, so there's no need to reinvent the wheel over and over again. Find different ways you can repurpose the topics that were covered, and you'll make the absolute most of that asset!
6. Figure out what went well—and what didn't.
Even with all of your preparation, there are going to be some things that you could've done better during your webcast. Fortunately, identifying those areas gives you room to improve next time.
Following your webcast, send out a survey to your attendees asking for their feedback on what they enjoyed and what they would've changed. Analyze those results carefully and then leverage that input to make your next webcast even more helpful.
Having tips, advice, and best practices (like the ones we've covered here) in your back pocket can certainly help you put together a solid webcast.
But, there's a lot to be said for learning through trial and error. Make sure to pay attention to what's going well and what needs adjustment, and your webcasts will keep getting better and better.