5 Ways to Make the Most of Your Press Calls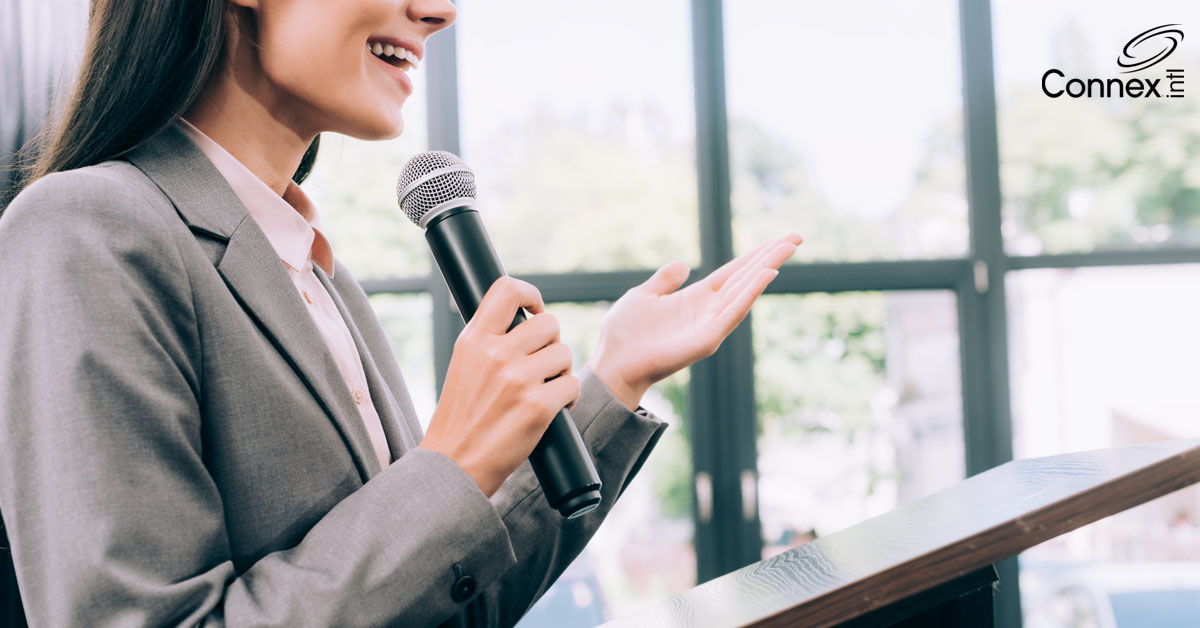 5 Ways to Make the Most of Your Press Calls
Whether it's the launch of a new product, a big company announcement, or something else entirely, the point of press calls remains the same: Your organization has news to share. So, what do you do? Send out a generic release to your entire list of press contacts and cross your fingers that somebody takes the bait?
Trust us—there's a better way. Press calls are an effective and efficient method for getting your message into the hands of reporters, while also establishing beneficial relationships with the various members of the media. During these calls, you can have as many reporters on the line as necessary to hear your big news. But, rather than just broadcasting your message the way you would in a traditional press release, you can interact with attendees, answer questions, and give them all of the information they need to leave that call and run with your story.
Sounds great, right? We thought so. Here's what you need to know to make the most of your press calls.
1. Host in the Morning
Any sort of media outlet is incredibly deadline-driven. Reporters and journalists feel the pressure to file their stories and move on to the next time-pressing item on the agenda.
For that reason, hosting your press call late in the afternoon is one of the worst things you can do. If media members do attend, they likely won't have time to draft that story that same day. And, the chance of them wanting to cover it the next day when it's old news? Slim to none. Instead, plan your press calls for the morning hours—sometime between 9 and 10 AM. If your announcement requires immediate attention, you'll still be able to make that day's news.
2. Come Prepared
You've heard that preparation is key, and that same rule holds true for press calls. One of the major benefits of press calls is that they're efficient—reporters don't need to try to track down a quote or a statistic, as they're able to ask immediately during the call. But, that perk quickly disappears if you're ill-prepared and need to promise to follow up after the call with the various information that's being requested.
Make your best effort to cross your t's and dot your i's—before you ever get on that call. This includes making sure all of your speakers are prepared to make their points, as well as for deciding who will be responsible for fielding what sorts of questions. It's a smart move to do a comprehensive run-through of your press call ahead of time, to make sure you've covered all of your bases. If nothing else, it's worth the added peace of mind!
3. Utilize Operator Assisted Conferencing
You have an important message to share during your press call. So, the last thing you need to be worried about is monitoring the call quality or moderating the Q&A session.
This is why operator assisted conferencing can be a huge asset during your press calls. With an operator assisted call, you're assigned a designated conference coordinator who will take care of all of those details—from greeting participants to providing necessary instructions—for you. Not only do operator assisted calls bring a certain sense of formality to your important call, but it also takes all of those pesky concerns off your plate so you can focus on what matters most: your announcement.

TIP: What do you need to know to make the most of an operator assisted call? We've pulled together three must-know tips right here.
4. Get an Attendee Report
Ideally, your press call isn't just an opportunity to share your organization's news with the media, but also to forge a continued relationship with various journalists and reporters. However, here's something to think about: How will you establish a relationship if you can't remember who attended the call? This is another benefit of operator assisted calls. Your conference coordinator will compile a list of all of the participants and send it to you, so you can reach back out and move forward—even after your press call is over.
5. Conduct a Review
Press calls can be nerve-wracking. But, each one you do will likely be better than the last—particularly if you make a conscious effort to improve.
When utilizing operator assisted conferencing, you'll receive a recording of your press call. Not only is that good to have on file, but it also gives you and your team a chance to listen back, reflect on the experience, and take some helpful notes. What went well? Were there any spots where you feel like things got stuck? What aspects could you improve for next time? Taking the time to analyze your call will give you plenty of valuable information you can use to make your future press calls even better.
TIP: We're breaking down all of the reasons why you should begin recording your conference calls. Here's exactly what makes this feature so useful.
Ready to use operator assisted conferencing for your next press call? Get in touch!